Child Dental Benefit Schedule at Mendelsohn Dental on Royal-How does it work???
At Mendelsohn Dental on Royal we treat children who qualify for the CDBS (Child Dental Benefit Schedule).  We have specially allocated times on a Tuesday and a Wednesday to make sure we can always fit you in.  Please inform us on booking the appointment so that we can get all the necessary paperwork organised for your visit.  Don't forget to bring you medicare card to your appointment.
Put Simply-If you are eligible your will receive state of the art care in our Private Clinic for Free
WHO IS ELIGIBLE FOR THE VOUCHER?
Children:
Aged 2-17 years
Eligible for Medicare
Whose family, carer or guardian received Family Tax Benefit Part A, or who receive the following government payments:

ABSTUDY, Carer Payment, Disability Support Pension, Parenting Payment, Special Benefit, Youth Allowance, Double Orphan Pension or
16 years of age or older and receiving financial assistance under the Veterans' Children Education Scheme or the Military Rehabilitation and Compensation Act Education and Training Scheme.
The voucher will be sent to the teenager, family, carer or guardian receiving the government payment.
WHAT DOES THE VOUCHER FOR CHILD DENTAL BENEFIT SCHEDULE COVER?
Benefits for basic dental services are capped at $1,000 per child over 2 consecutive calendar years.
If you do not use all of your $1,000 benefit in the first year of eligibility, you can use it in the second year if you are still eligible. Any remaining balance will not be carried forward at the end of the second year.
Benefits are not available for orthodontic or cosmetic dental work and cannot be paid for any services provided in a hospital.
Benefits will cover a range of services including:
X-rays
A scale and clean
Root canal therapy
Fillings
Extractions
Oral hygiene instruction
Dietary advice
Sealing of pits or cracks in a tooth (fissure sealing)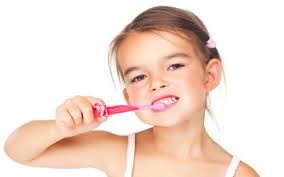 FOR MORE INFORMATION – from Medibank
Visit your local Medicare office
Call 132 011 or 1800 552 152
If you would like to book an appointment today give us a call on 9225 6564