So are crooked teeth a problem if you don't care what it looks like?? The answer in most cases is Yes.  If you teeth are not aligned correctly (malocclusion) in your mouth and it is left untreated, it can lead to periodontal disease and it can also cause abnormal amounts of stress on the jaws and the teeth.
Mallocclusion
The reason Malocclusion impacts on periodontal health is it can be difficult to remove plaque when teeth are not aligned.  Periodontal disease can begin as simply having red gums or bleeding whilst brushing and flossing.  It can also present with bad breath.  If you don't treat it gum inflammation can become worse, leading to soft tissue damage, gum recession, pockets forming between the gums and teeth, bone loss and eventually the loss of teeth.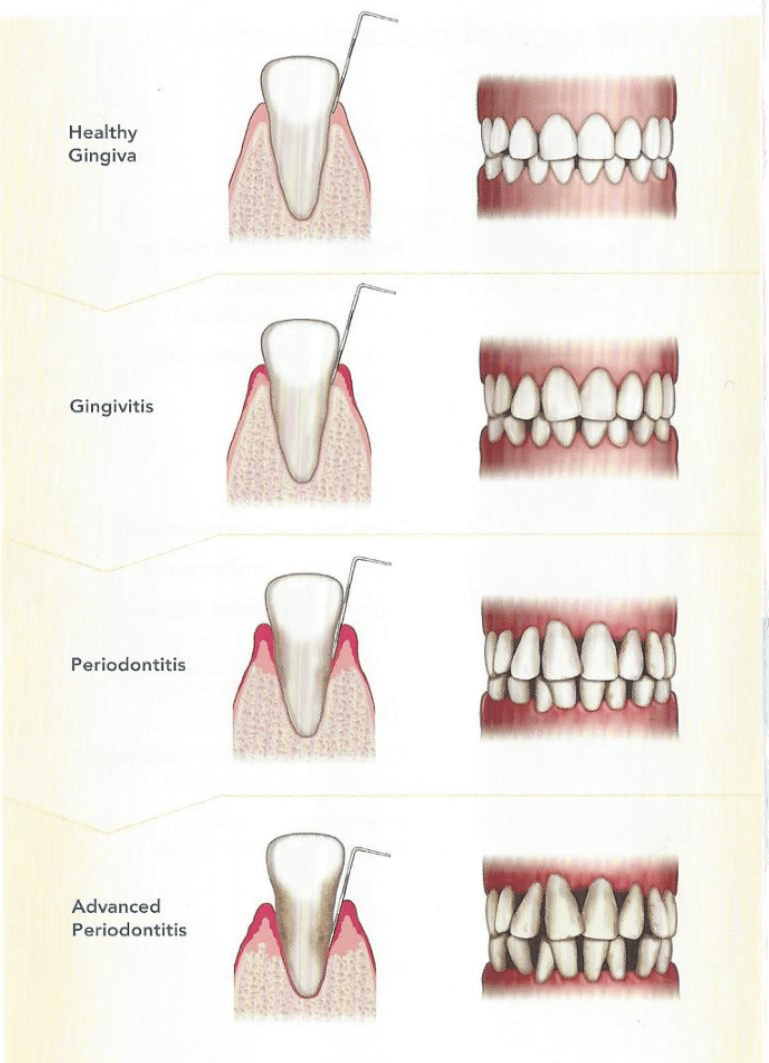 Crooked teeth or Poorly aligned teeth can also lead to excess wear and trauma, due to unnatural stress and pressure on the teeth and jaws.  When teeth are subjected to extra stress they can develop chips and notches and they can also lead to poor root support which again can lead to loss of the tooth.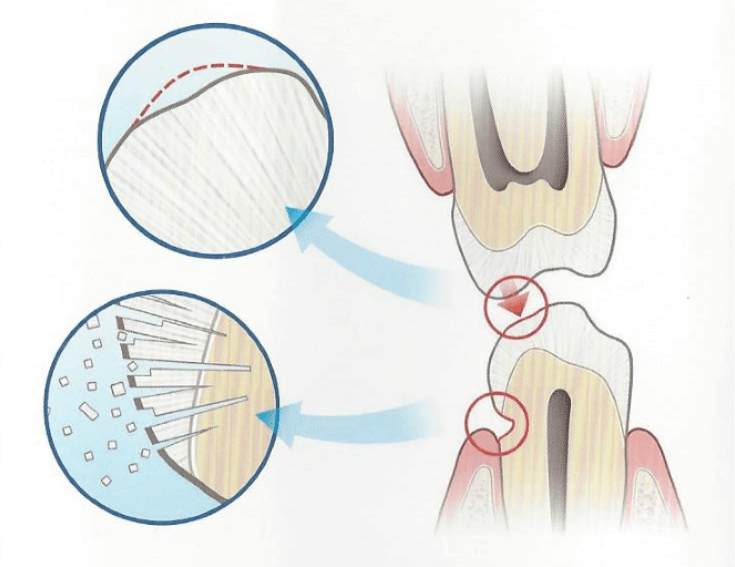 ---
Periodontal Disease
Periodontal Infection if left untreated can increase the risk or conditions like coronary heart disease, Stroke, complications with diabetes, adverse pregnancy outcomes and respiratory diseases.  As periodontal disease is completely preventable, it is an easy solution to help reduce your risks of any of these diseases.
How to prevent Periodontal Disease
Brush you teeth twice a day
Floss you teeth at least once a day
Visit you Dentist or hygienist at least every 6 months for a check and clean.  If you have early stages of periodontal disease your Dentist can organise for regular periodontal cleans to improve your gum health.
Straighten your teeth-In some cases this can make a significant difference to a health mouth and keeping your teeth for life.
At Mendelsohn Dental on Royal we have an experienced Hygienist- Aleisha who can work with you to help improve your oral hygiene and reduce your risk periodontal disease. We also have an experienced Dentist-Dr Saul Mendelsohn who can discuss your suitability and options for Invisalign clear braces, which could help straighten your crooked teeth.
---
Invisalign
Invisalign treatment consists of a series of almost Invisible, removable aligners.  You wear each set of aligners for 1 or 2 weeks, only removing them to eat, drink, brush and floss. Each set of aligners is individually made for your teeth and as you progress through your sets of aligners your teeth will move little by little until they reach their final destination prescribed by Dr Saul Mendelsohn. In the beginning you will visit us every two weeks, then as it progresses you will visit us every 6 weeks, for a check up on your progress.  Total treatment time on average is between 9-15 months, but this varies from case to case

If you have any question give us a call today on 9225 6564 or book an appointment online at www.Mendelsohndental.com.au
We offer interest free payment plans and accepts all Private health funds.