At Mendelsohn Dental on Royal we offer a very extensive range of dental services from general Dental check-ups to high end Cosmetic work and Complete smile makeover.   We are a family run dental clinic with our principle dentist Dr Saul Mendelsohn and Our practice manager Heidi Mendelsohn.   We pride ourselves in our excellent standards of care and being able to offer you the dental outcome you desire.We If you are after a complete smile makeover here are some of the services we can help you with.
Crowns
Normally crowns are a two appointment process where a temporary crown is put on the tooth and you needed to return two weeks later for the proper crown.  At Mendelsohn Dental on Royal we now have the most sophisticated computer aided design and manufacturing process in the world which means, multiple appointments and temporary crowns are a thing of the past. We make precise, beautiful and strong crowns all while you wait. No more taking time off for multiple appointments, get it all done while you wait!

Veneers
Designed and made on premises giving you the perfect match to your other teeth and you face structure, giving you a perfect natural looking smile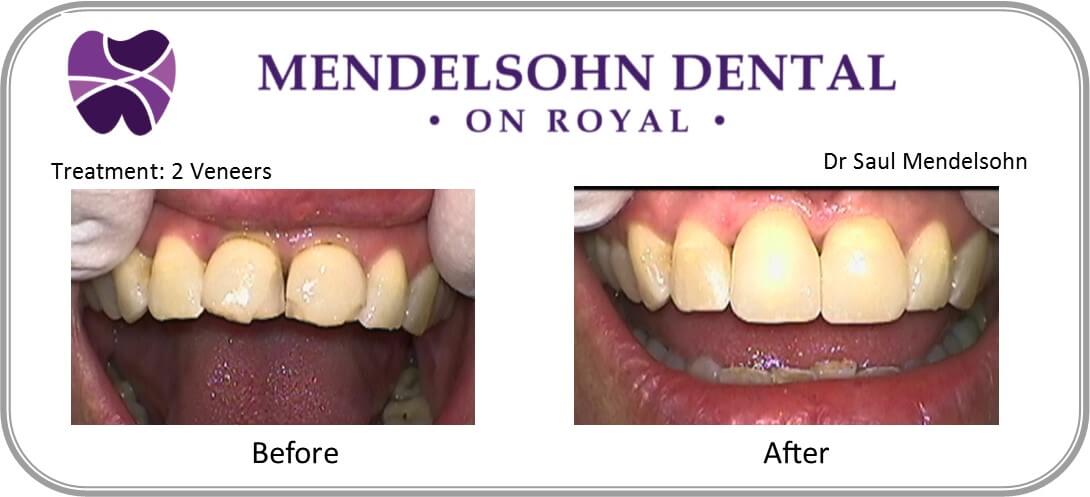 Dental Implants
Dr Mendelsohn has done extensive training to enable with the do dental implants.  We are equipped to perform every stage of the implant process all in one place. From the initial placement of the implant through to the final porcelain restoration. This means you have the same dentist looking after you for every stage of your treatment.
Teeth Whitening
The teeth whitening process we use is called Pola.  It is a fast and effective way to whiten your teeth in just 60 minutes.  We do it in the dental chair, it is completely painless and safe and we can give you a natural bright and white smile.

Wrinkle relaxers and Fillers
 We are members of the Australian Academy of Dento-Facial Aesthetics, which means Dr Mendelsohn can administer wrinkle relaxers (sometimes referred to as Botox) and dermal fillers.  Both of these procedures can complement the dental work you have had done.   It's important to remember that the
"The smile doesn't just stop at the teeth"
Wrinkle relaxers are injected into the skin to help relax the muscles that cause wrinkles in the face. This reduces the appearance of wrinkles for up to 6 months.  Dermal Fillers act a little differently to wrinkle relaxers. They too are injected in to the skin and act to fill frown lines and wrinkles without relaxing the muscles.  Fillers are particularly useful if you are looking for fuller more well defined lips.  Dermal Fillers and Wrinkle relaxers can be used together to help reduce wrinkles, frown lines and other signs of ageing to help give your new smile a youthful appearance. For more information of wrinkle relaxers of filler have a look at https://aadfa.net/about/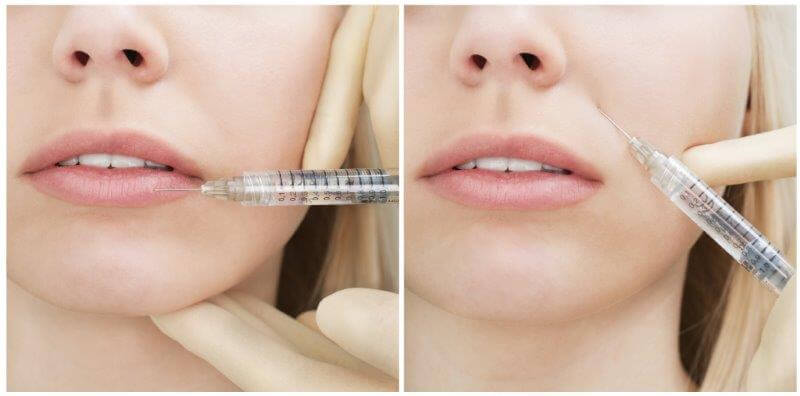 If you are interested book an appointment with Dr Mendelsohn to discuss a how we can help give you a complete smile makeover.  Dr Mendelsohn will have a look at your smile and design a treatment plan specific to you and your desires.  We are preferred providers with HBF, BUPA and Medibank giving you the best possible rebate. Then with treatment over $1000 out of pocket we can organise a payment plan to help make the smile of your dreams a possibility. for more information on our payment plans http://www.mendelsohndental.com.au/payment-options/
For more information give us a call o 9225 6564 or book online at www.Mendelsohn Dental.com.au